On February 10, 2023, the EASIER project held the Sign Neologisms Workshop in Athens.
Spoken language lexicons contain up to hundreds of thousands of words, whereas sign language lexicons — that have been documented so far — contain tens of thousands of words, including the regional lexical variation within the language. There is a demand from many sectors of society to create new signs to match concepts already lexicalised in the spoken language, as well as to account for new terms from evolving social dynamics and concepts, new technologies, and world events.
This workshop brought together many different specialists working on lexical gaps and new words in sign languages from various perspectives. The relevance for EASIER is to gather from this collective experience lessons that can ultimately aid in the machine translation of sign language. Forty-eight specialists from multiple professions (architecture, animation, avatars, computer science, linguistics, lexicography, deaf education, interpreting, mathematics, poetry, software development, translation, etc.) attended, coming from eleven countries: Belgium, Canada, England, France, Germany, Greece, Ireland, Netherlands, Scotland, Switzerland, and the United States.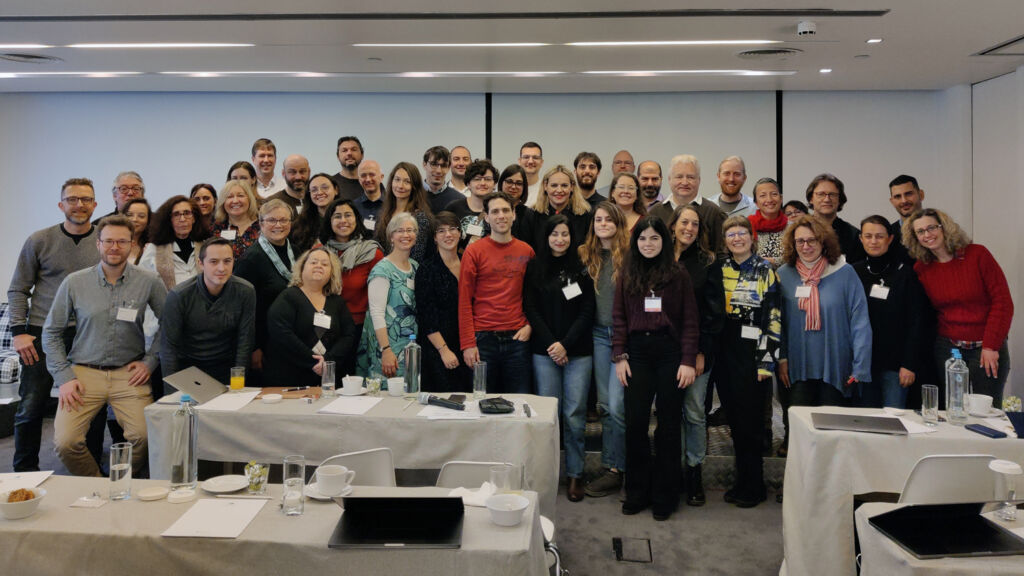 The workshop featured descriptions of well-tested processes in several national sign language projects to develop community-based neologisms. It also included such topics as the ethical role of hearing interpreters in sign creation, linguistic analyses of sign formation in neologisms, and how avatars might handle neologisms. Future directions were identified; e.g., creating a collective storehouse of neologisms for users of other sign languages to use as a resource or inspiration; looking for ways that technological tools can improve the process of addressing lexical gaps; and making sure post-editors in translation have sufficient access to existing community-based resources of neologisms.
The full report is available here.
SPEAKERS PRESENTATIONS